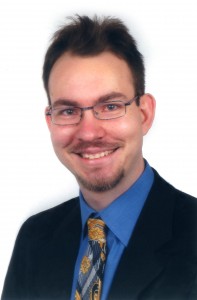 Frank Tovar is a software developer, holds a BSc (1st class) in computer science from the Johannes-Gutenberg University Mainz, and is a Microsoft Certified Technology Specialist in Silverlight 4 Development.
His main interests are realtime computer graphics, digital sound synthesis and game development. He composes and produces computer-generated music and is the founder and member of the demoscene group BluFlame, which won several awards in size-coding competitions.
He's very eager to discuss his blog topics and can also be contacted in several ways.
If want to know more, please visit the released games page and the LinkedIn profile.